"Helping the Uninsured in the Eastern Upper Peninsula"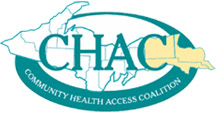 The Community Health Access Coalition (CHAC) is a non-profit, volunteer organization coordinating access to healthcare for uninsured residents of Chippewa, Luce, and Mackinac Counties in the Eastern Upper Peninsula of Michigan (EUP).
Are you eligible for CHAC Services?
CHAC Eligibility Requirements are clear and the Enrollment process is simple. We have specially trained Enrollment Volunteers to help you every step of the way. Contact your local CHAC office and we will help you determine if you are eligible for CHAC healthcare services. If you are eligible, we will schedule an appointment for you to come to the office to enroll.

Origin
CHAC was established in response to the 3700 uninsured residents in the EUP. These individuals fall into the "healthcare access gap". They do not have access to an employee sponsored health plan, yet they do not qualify for state funded programs.
Purpose
CHAC fills the "heathcare access gap" for residents of the EUP. CHAC helps connect uninsured individuals with access to healthcare services such as primary care, certain specialty care, the top ten lab tests, certain blood work, chest x-ray's, radiology and pharmaceuticals. (CHAC is not a health insurance policy).
2014 CHAC Caramel Apple Fundraiser
Community Health Access Coalition (CHAC) is currently holding our 6th Annual Caramel Apple Fundraiser and we would like to ask for your assistance with our event.
Working with the Alpine Chocolat Haus we have 15 varieties of delicious Granny Smith apples to choose from.  New this year, CHAC Chocolat Drizzle Apple! 
Be sure to check out the links below for apple pictures and to print an order form with specific details.  Feel free to make copies to use each week of the sale or to share with friends / co-workers.
All orders must be called or faxed to CHAC by 10:00 a.m. on:
Monday October 6 for delivery on Thursday October 9
Monday October 13 for delivery on Thursday October 16
Our organization coordinates access to health care services for the residents of Chippewa, Luce and Mackinac Counties.
Thank you for your ongoing support!
 Click the links below to view all the delicious varieties and to print your order form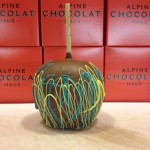 2014 Flyer with Pictures & Prices           2014 CHAC Caramel Apple Order Form